For those living with mobility problems, the use of a stairlift is essential to enable them to get around the home and to live independently.
Buying a stairlift is a major personal investment, with equipment that is specially manufactured and installed by professionals, but by finding additional funds for a stairlift can make the purchase easier.
Knowing what financial options are available can make a difference on how soon the stairlift is installed and what features it has. This guide gives people an insight into the different schemes and grants that are currently available to those who want some financial help.
Reconditioned stairlifts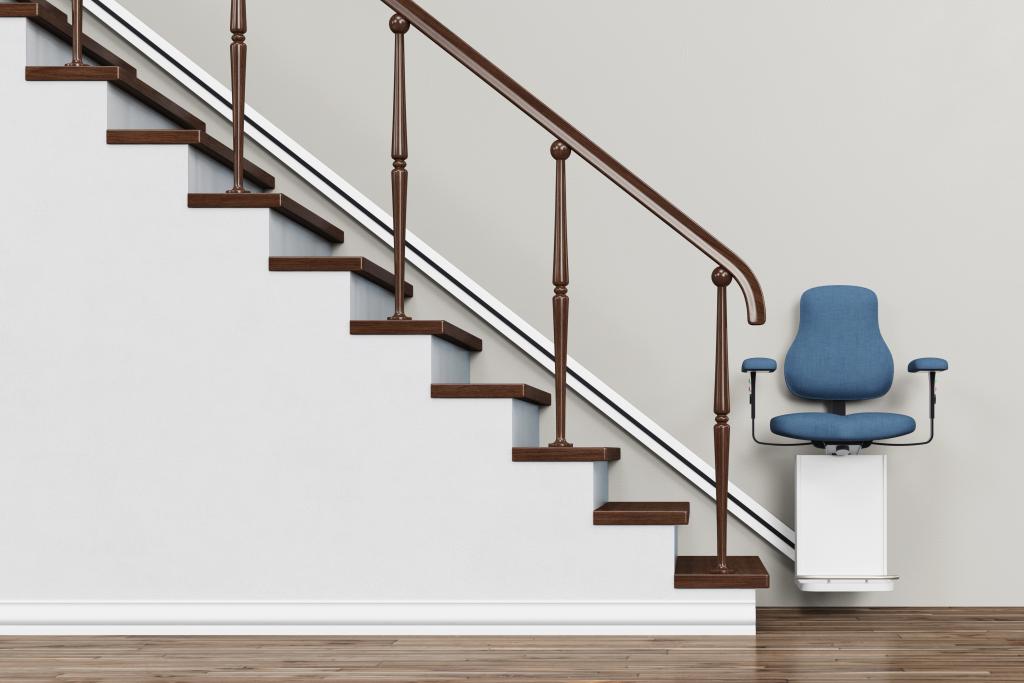 Before listing the different methods people can fund buying a stairlift, another great option that is available is to buy reconditioned stairlifts, especially those who have a certain budget in mind.
The chairs of these stairlifts may be pre-loved, but they come with a brand new track and are fully refurbished to the same high standards of quality and safety that are expected.
As a result of the stairlifts being previously owned, they are significantly cheaper than newer ones and although it is not a tip to raise funds for a stairlift, it  is an alternative to consider as it can make stairlifts more affordable.
Start budgeting or consider fundraising
Andrew Schrage, co-owner of Money Crashers Personal Finance, explains how making some shrewd financial moves can help finance a stairlift.
He says, "There are plenty of ways to finance your stairlift, and most of them involve external financing sources. But with some shrewd financial moves, you might be able to do this on your own without any outside help. Here's one strategy - get yourself on a budget, then reduce your monthly expenses as much as possible. Once that's done, you should see a monthly surplus in your bank account, and you can use that money to finance your stairlift."
Local fundraising is certainly one of the most traditional ways of financing essential work that can help those with a disability. The Institute of Fundraising provides plenty of helpful tips on fundraising and, although their guidance videos are aimed at those who want to turn fundraising into a career, the ideas contained within them are useful for local fundraising too.
Asking members of your local community to part with their money is quite likely to be a sensitive issue, so other funding methods may be more suitable. Some classic ideas include a cake sale, sponsored challenge or quiz night.
Royal Agricultural Benevolent Institution
The Royal Agricultural Benevolent Institution, farming's oldest and largest charity, gives out around £2 million per year to farming people in financial hardship.
The institution give many older and disabled people regular living allowances and can help them pay for things like home-help costs, TV licences, lifeline alarms and lots more.
Other essential items that people need but cannot afford – such as stairlifts, riser recliner chairs, scooters, walk-in showers or baths and other disability equipment – can also be provided through additional one-off grants. 
SSAFA
The SSAFA, the Armed Forces charity, is another method of gaining financial assistance for a much needed stair lift in your home.
A spokesperson for the charity says, "If you are a member of the Armed Forces, past or present, or a military partner or spouse, then please do get in touch with SSAFA so we can help adapt your home to help you cope with reduced mobility."
The charity not only provides financial assistance to anyone of any age who has served in the armed forces, but they also provide invaluable practical and emotional support. To find out more about the financial assistance call 0800 731 4880.
Check the Turn2us resource
Older people wanting an easy way to see if they can benefit from grants can take a look at the Turn2us website.
Una from Turn2us, adds, "Make sure that you are receiving all of the welfare benefits that you are entitled to and check if there are any grants that you are eligible for. You can check both at Turn2us.org.uk."
Using the website or speaking to one of the Turn2us advisors can help those trying to finance a stairlift find all the benefits and grants for stairlifts that they are eligible for.
Disabled Facilities Grant
The Disabled Facilities Grant is an essential source of funding for those who need to make alterations to their home as it offers people up to £30,000 for home improvement in England.
The amount that each individual gets is based on household income and household savings that are above £6,000, but many people will find that they are eligible for this funding. Application forms can be picked up from local councils, who will need at least two written estimates for the work. It is also possible to appeal a decision about the Disabled Facilities Grant if a person is unhappy with the result.
This free government grant is designed for more than stairlift funding, with eligible adaptations including the widening of doors and the installation of ramps. Landlords can even apply for a Disabled Facilities Grant on behalf of their tenants, so it really is a valuable source of funding for anyone with mobility difficulties.
VAT Relief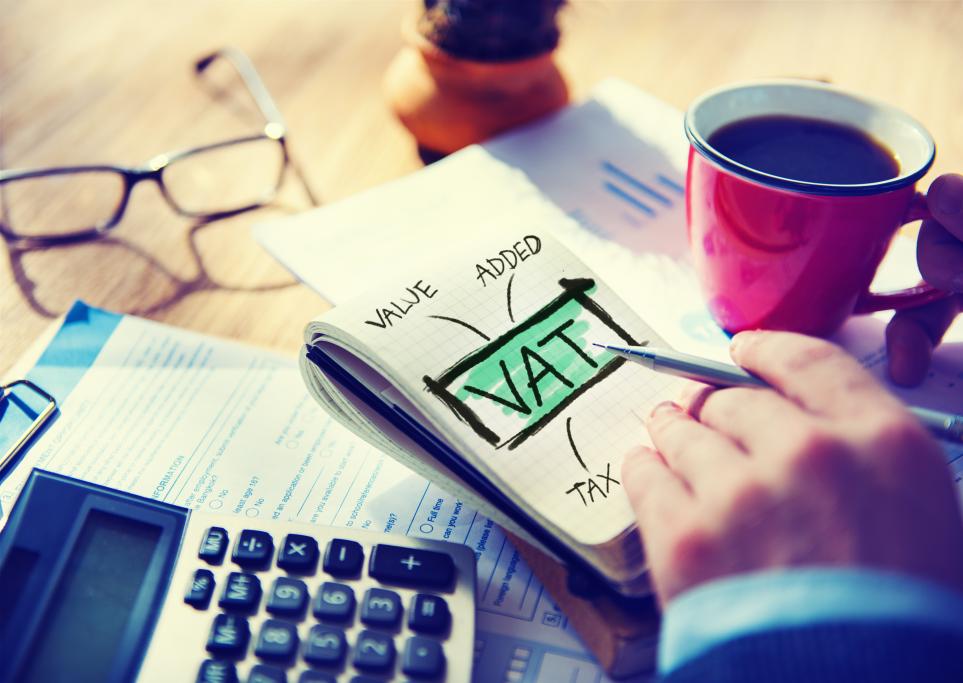 Individuals purchasing stairlifts for their own personal use may be eligible for relief from any Value Added Tax (VAT). Eligibility for 0 per cent VAT depends on meeting certain criteria. To be eligible the person must be 'chronically sick or disabled' and the stairlift must be for personal or domestic use. According to HMRC, 'chronically sick or disabled' means:
- physical or mental impairment which has a long-term and substantial adverse effect upon his/her ability to carry out everyday activities
- condition which the medical profession treats as a chronic sickness, such as diabetes
People purchasing a stairlift on behalf of a 'chronically sick or disabled' person are treated as being made to that 'chronically sick or disabled' person, so this won't stop them from claiming VAT relief.
The stairlift provider will ask individuals to complete a "User VAT declaration" at the point of sale to confirm eligibility. It will need to contain sufficient information to demonstrate that a customer fulfils all the criteria for eligibility. It is very important to do this at the point of sale and not after as the zero rating works by the supplier not charging VAT, rather than working on a refund basis. Any errors will be sorted out by the supplier, not HMRC.
Those over 60 can qualify for a reduced rate of VAT (5%) for stairlifts and some other mobility aids that are installed for use in a private home.
The ACT Foundation
The ACT Foundation was set-up in 1994 and provides grants that can improve the quality of life for those with physical and/or mental disabilities, particularly those living in poverty. A maximum grant of £2,500 can be awarded towards home improvement where a Disabled Facilities Grant (DFG) has already been awarded and there is a shortfall. They can also consider funds towards specialist equipment such as riser recliner chairs, adjustable beds, wheelchairs and technology to assist independent living, and help towards the cost of short-term respite breaks at registered respite centres.
The foundation aims to make a decision on 95 per cent of applications within two months and all applications within three months. Applicants must live in the UK.
Applications need to be done via post. Upon receiving the application, the ACT Foundation will send an acknowledgment letter with feedback if the application is in an unacceptable form.
Independence at Home
This well-known charity provides help and offers people £2,000 to help them buy a stairlift. Independence at Home aims to help those with disabilities and long-term illnesses improve their independence and quality of life at home, providing funding at the last stage of fundraising.
Independence at Home offer funds to help with home improvements, but only to those who are referred to them by a health or social care worker, such as an occupational therapist, specialist nurse, physiotherapist or social worker. This referrer must first write a letter to Independence at Home that describes the circumstances and explains what exactly the funds would be put towards. Independence at Home then send an application form and start the funding process.
On their website, Independence at Home, say, "We're delighted to share with you that at year ended 31 March 2017, Independence at Home distributed a total of £378,260 making 1,220 grants to people with a disability or long term illness who were in financial need."
Margaret's Fund
While this option isn't available for men, it could be a hugely useful resource and funding option for women in ill health in the UK. As a registered UK charity and a not-for-profit organisation, Margaret's Fund helps with assistance in the form of disability grants for stairlifts, medical equipment and other forms of mobility assistance.
It is worth bearing in mind with this fund that it can only be applied for by a Caring Professional and not individuals, but should you suffer from medically proven reduced mobility it could be a way of financing your new stairlift.
Foundations
Foundations, the national body for home improvement agencies and handyperson services, doesn't provide funds directly, but instead home improvement agencies in England deliver around 50% of the total number of DFG-funded adaptations. They project-manage the whole process, from drawing up plans, getting estimates and liaising with others involved in the work (such as council grants officers and occupational therapists) through to completion.